ContentAced is THE ONLY tool that understands ideas and concepts in your content.
With ContentAced, writing top-ranking content is no longer a painful chore. We free you to write in your own unique style, ensure topic completeness, and help you address search intent better than any other product out there!
Step 1 : Topic Research
Become an expert on any topic before you start writing content. Review ideas, concepts and named entities that are relevant to what you want to write about, in addition to useful information collected from top-ranking sites such as titles, headings and descriptions.
Get a head start with our Content Brief with built-in title and outline generators. Find out which questions you should be answering to better address your users' search intent.
Cut down your research time from hours to minutes. Use our SERP Insights to see what top ranking sites are doing right.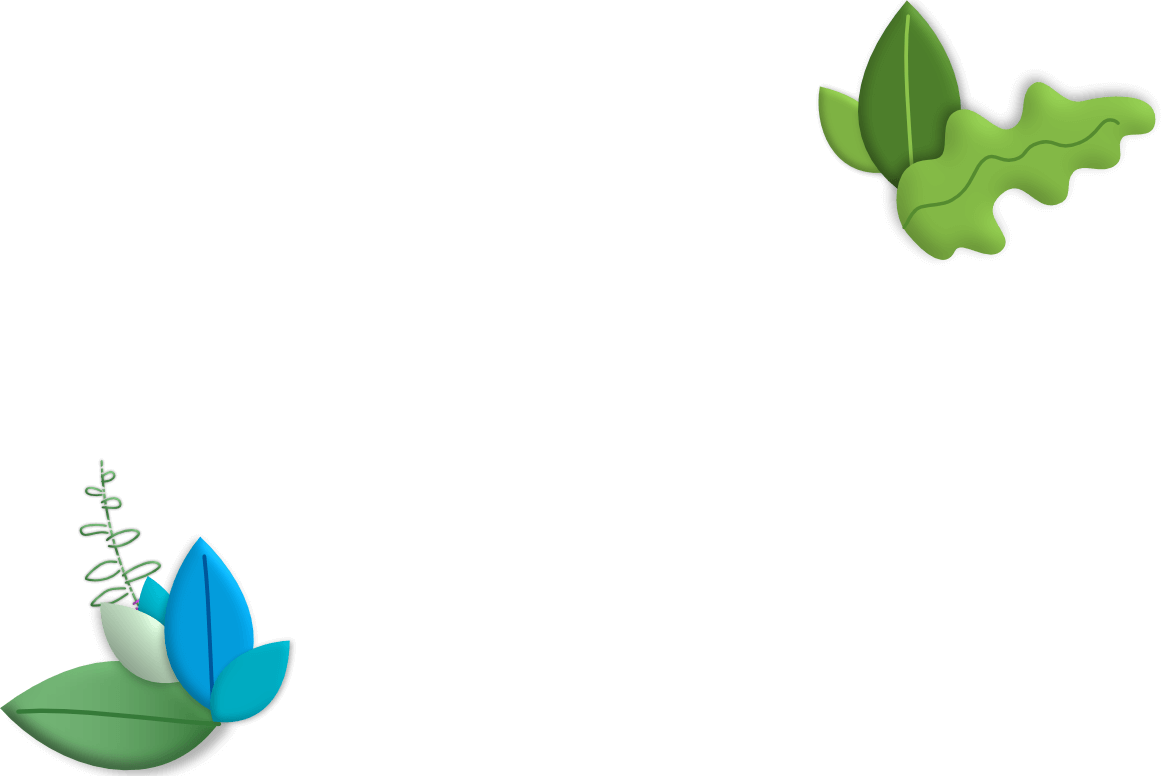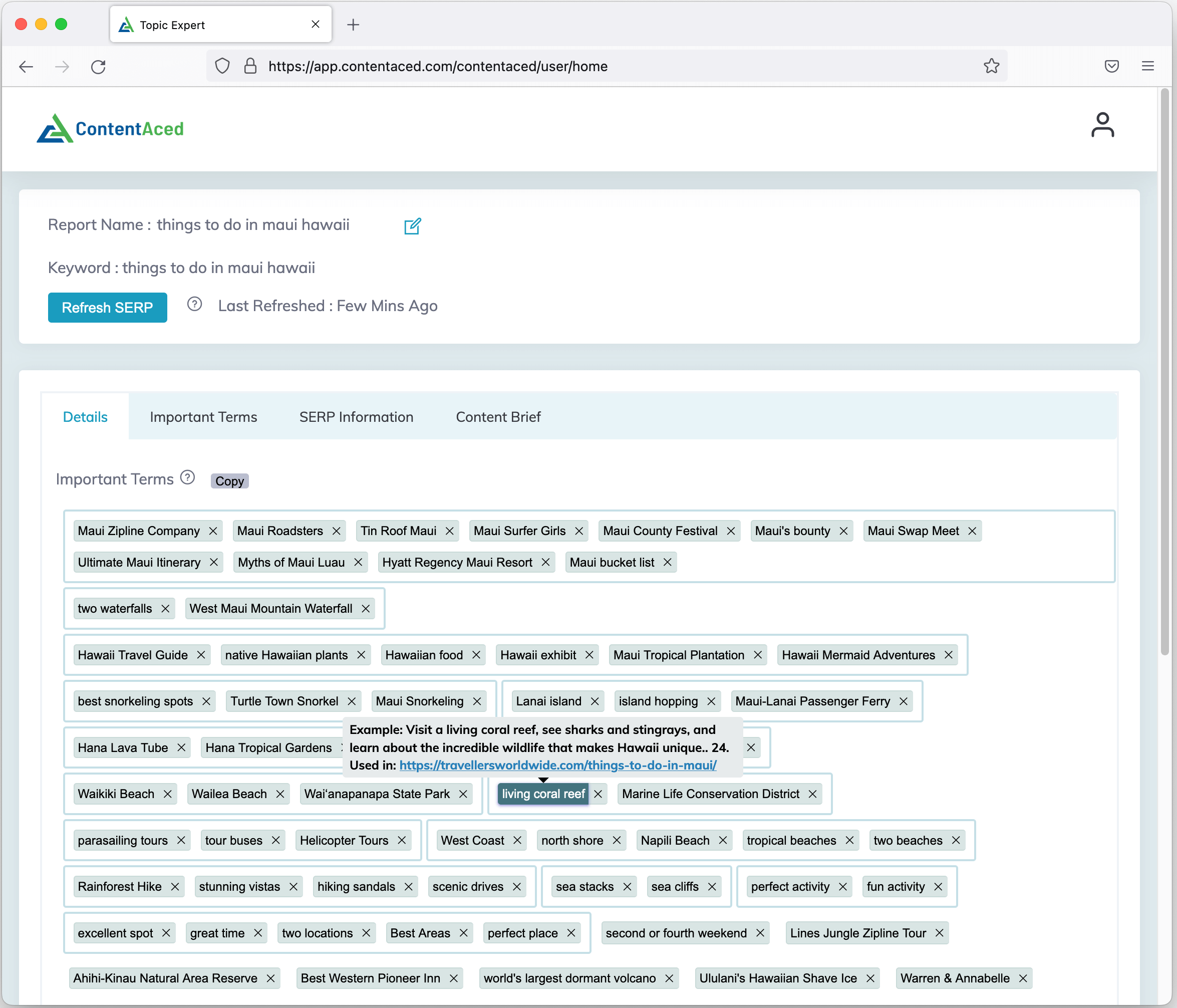 Step 2 : Write and optimize as you go
Use our full-featured content editor to get real-time feedback on your content coverage using TopicSense.
As you type, TopicSense extracts the ideas and concepts in your content and compares them to our recommendations, updating your grade and giving you feedback every step of the way towards topic completeness.
We'll also help ensure your content is free of toxicity, easy to understand by your audience, and free of spelling and grammatical mistakes.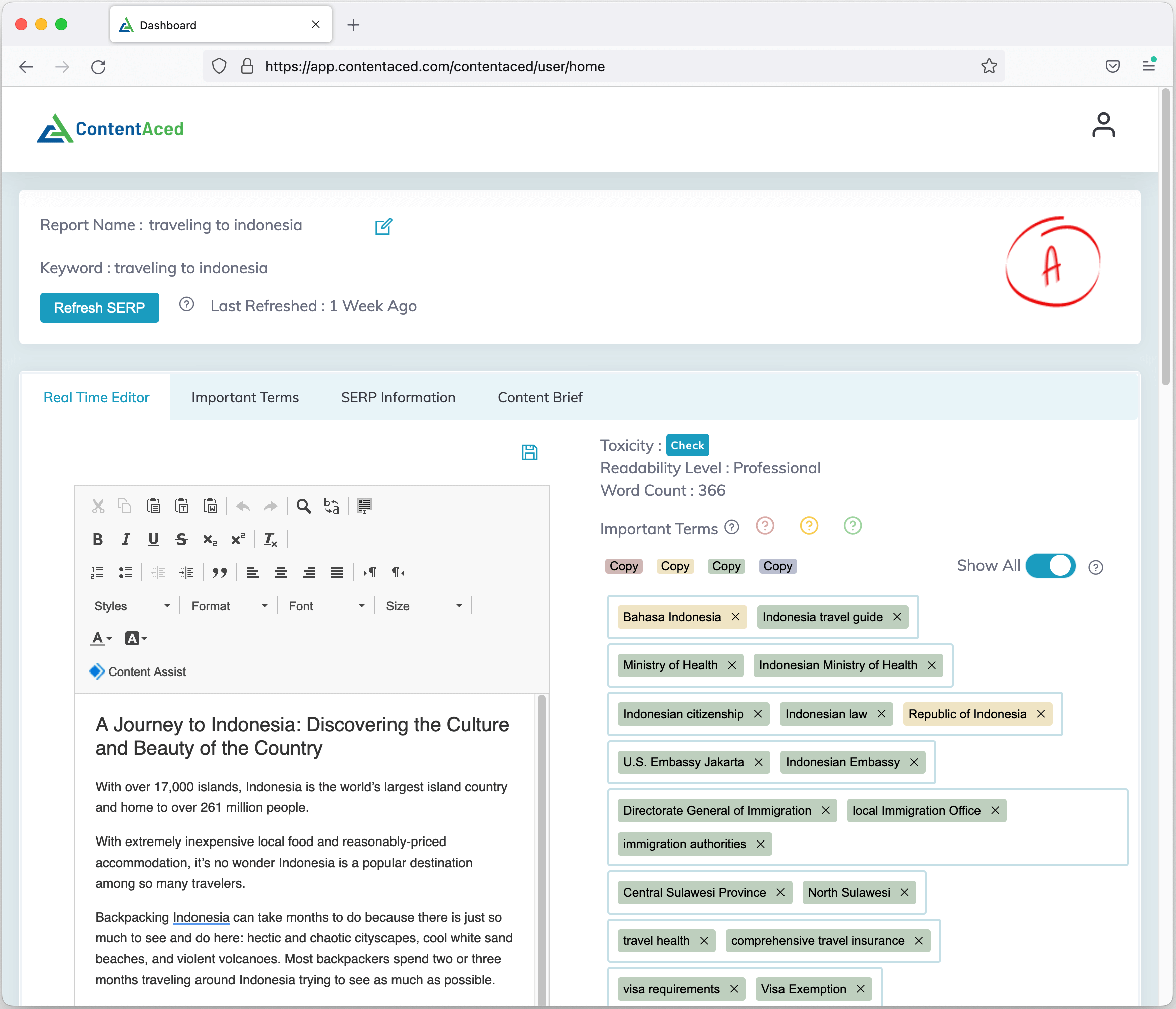 Our grader will let you know when you are done. Unlike other tools, we do not grade you based on the exact terms used or the number of times they are used. Our TopicSense can find the ideas and concepts in your content, freeing you from having to stuff in keywords and phrases a prescribed number of times.
Step 3 : Audit and stay fresh
Use our URL analysis as a handy way of monitoring content that you have already published. Quickly pull in the latest SERP results to compare your content with, and stay ahead of the competition by acting on specific suggestions from ContentAced.
Our grader will let you know if you need to update your content. Use the grader to identify content that needs improvement and know exactly when you are done.
Capitalize on missed opportunities, fine-tune specific topics until you nail that perfect content.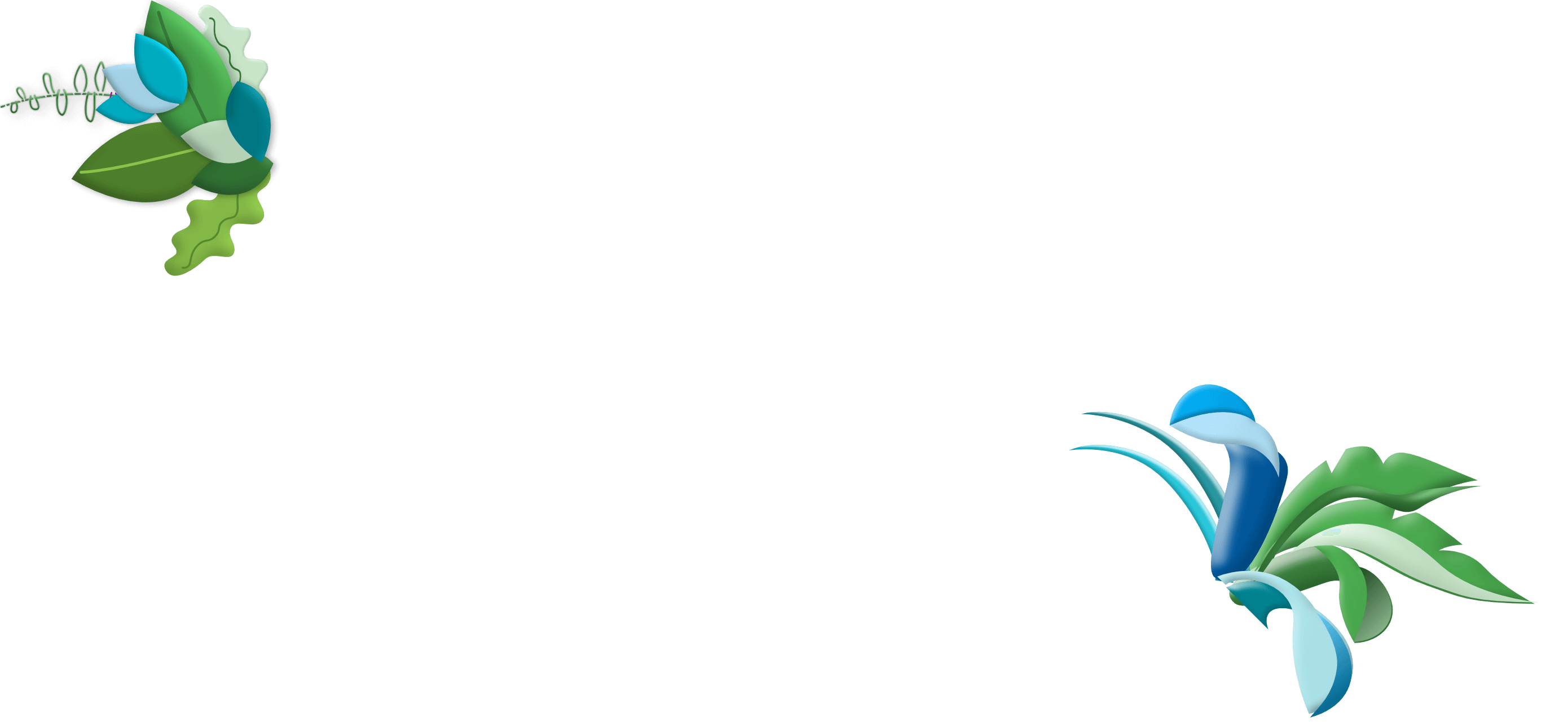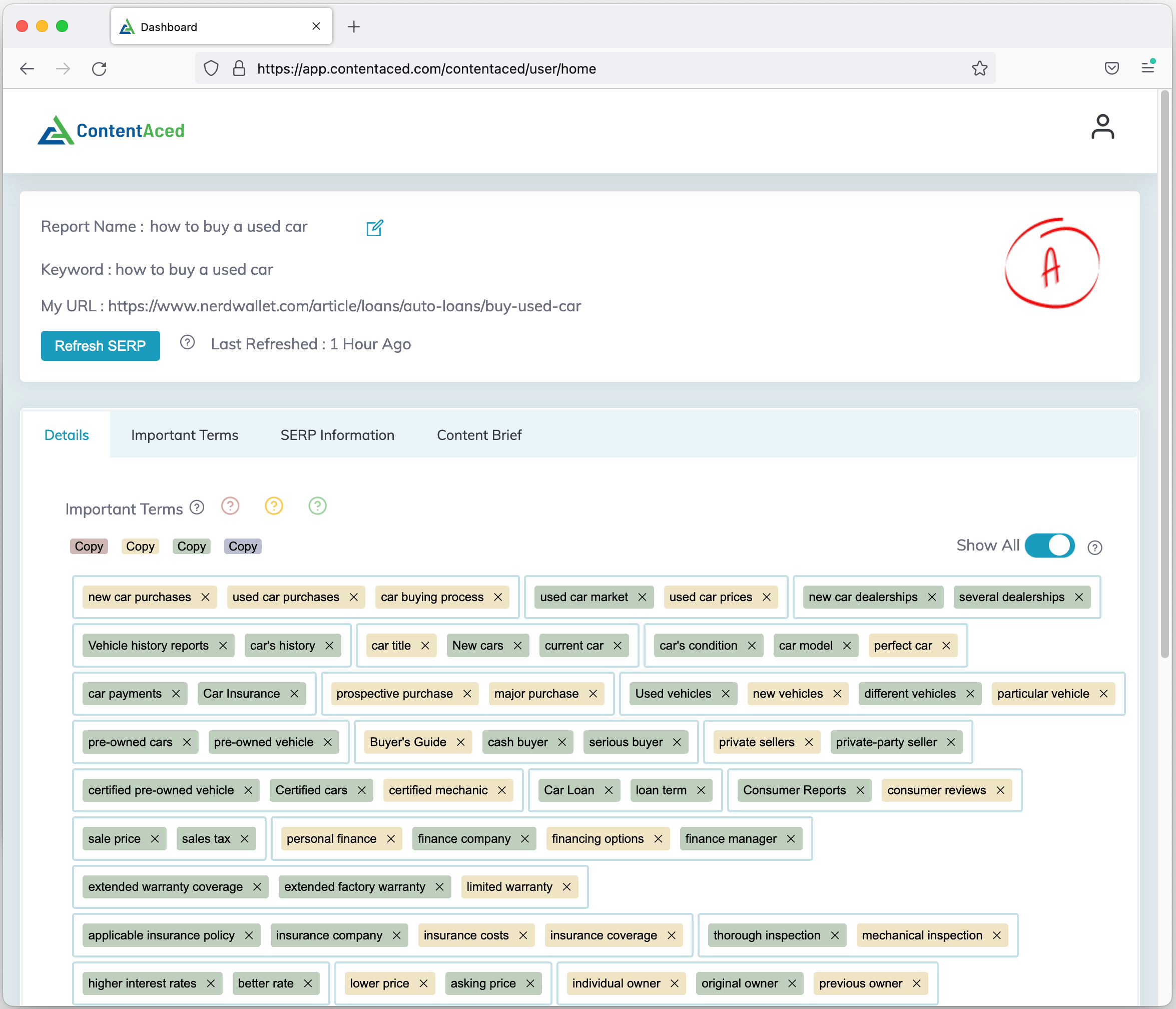 Testimonials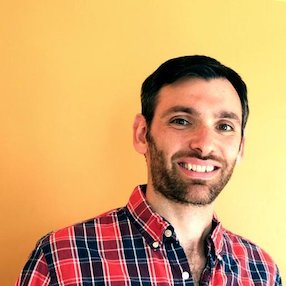 Dan Shure
ContentAced is the best tool I have ever used for on-page content and topic optimization.
It dramatically speeds up what would normally be a tedious manual process by quickly surfacing possible topics and sub-topics missing from my content.
It is now a core fundamental and indispensable tool I use to get my client's content performing better in the SERPs.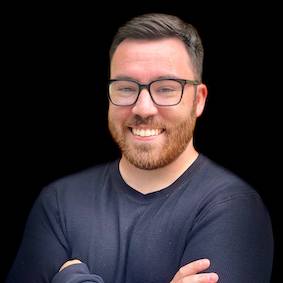 Joe Michalowski
There's a noticeable difference between the optimization suggestions from ContentAced and the ones in other similar tools.
I've updated multiple articles that had high grades in other platforms using ContentAced and seen rankings jump from Page 2 to Top 5 in as little as a few days—traffic increases of 30% to 40% directly from ContentAced recommendations.
The suggestions you get from ContentAced are comprehensive, but not prescriptive. Insights into keyword groupings, header structures, and title/meta descriptions give you plenty to work off of to create great content that isn't just a copycat version of existing articles.
And best of all, the ContentAced team is so attentive to its customers, so I feel confident that the tool will only continue to get better.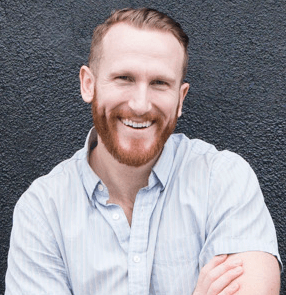 Brian Bianchetti
We don't publish a new piece of content without running it through the ContentAced tool. It's our insurance plan to make sure we're covering all relevant aspects of a topic.
The added feature of linking each missing keyword to the original article makes optimization a breeze. This is essential in our SEO content tech stack. It helps us create the best content possible.