About ContentAced
ContentAced is a content creation and optimization tool that uses the power of AI to help you include user-relevant topics in your content. This helps you rank higher in Google and drives more organic traffic to your site.
Over the last few years Google's search algorithm has increased its focus on the semantic relevance of content in determining site rankings. More recently, Google search adopted BERT which is aimed at better understanding the context of user searches and their underlying intent.
ContentAced prioritizes content optimization for user intent in line with Google's direction. Our core logic uses a version of BERT to suggest semantically important terms from your top-ranking competitor's content. Additionally, our grading does not count exact matches of terms or their frequency of use, but instead is based on how well the recommended topics or concepts are covered, all with the goal of satisfying search intent.
Using Topic Expert
If you are just starting to research a topic you need to write about, our 'TopicExpert' feature will help slash your research time from hours to seconds. Simply enter the keyword of interest, hit 'Create Report' and sit back!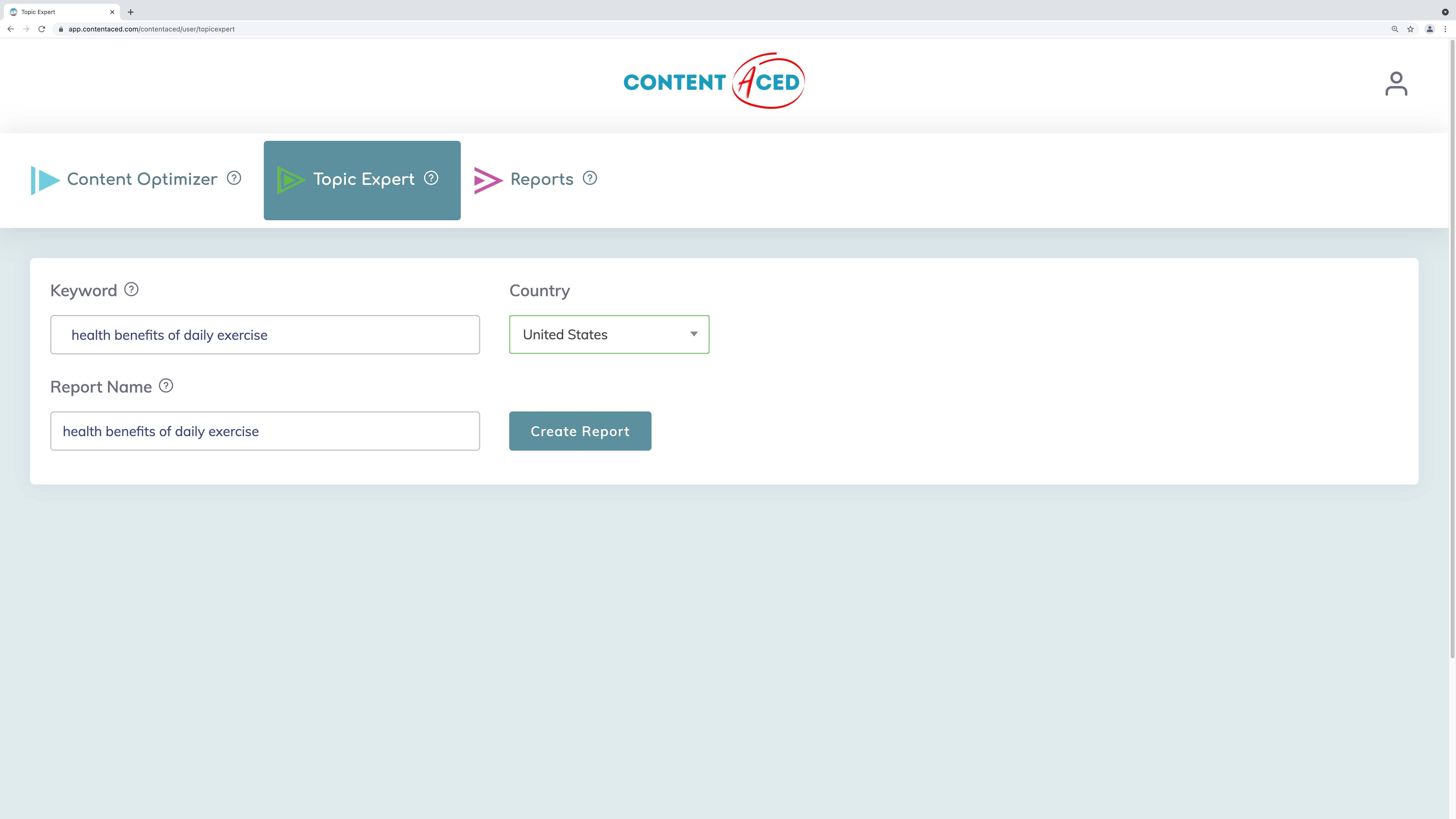 ContentAced will analyze the top Google search results and generate a list of clearly organized semantically related 'term groups', as seen below.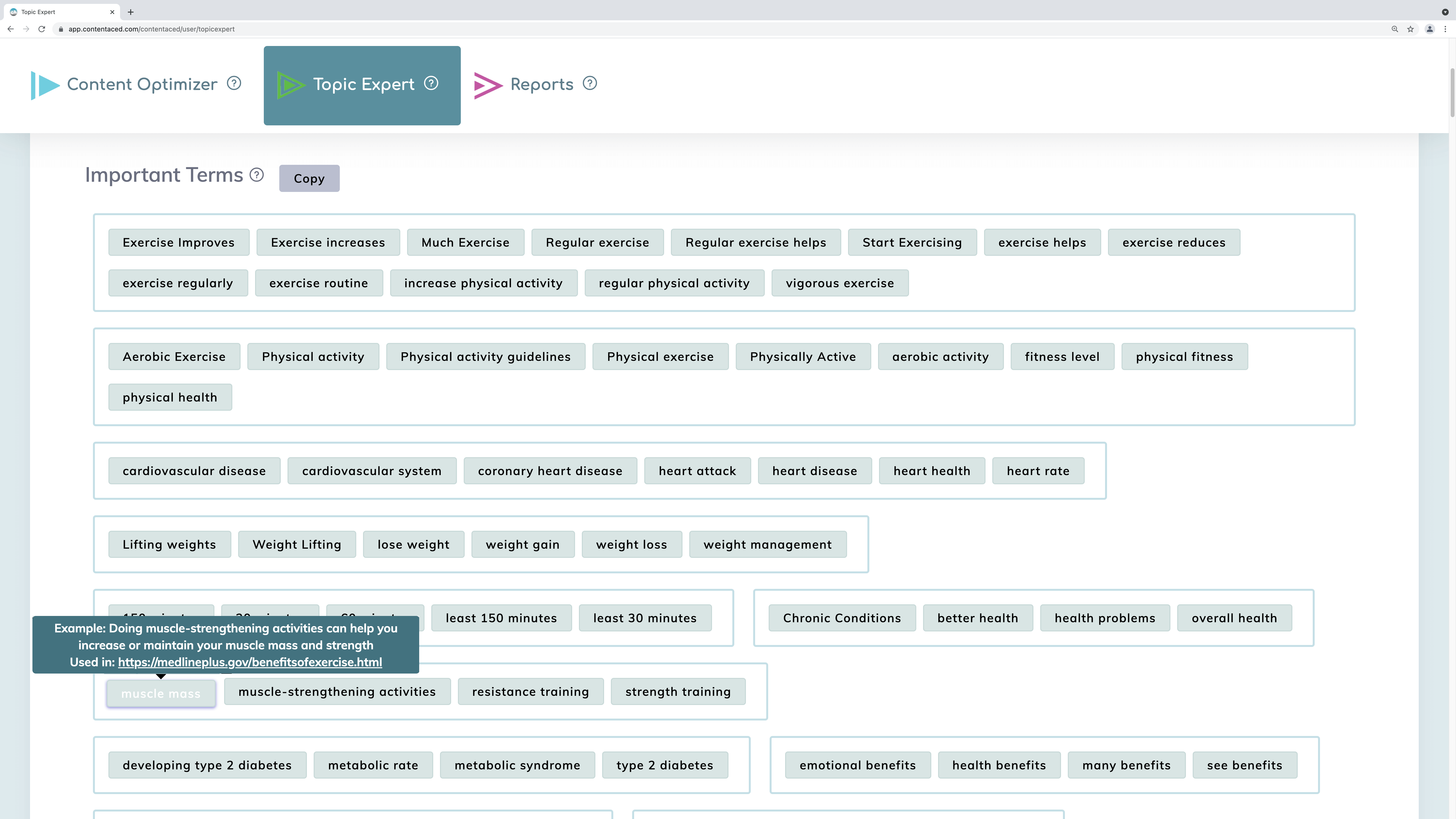 This view gives you instant insight into the important terms that you should include in your content. Semantically related terms are grouped together and this helps you quickly understand what aspects to hit in your content while covering a specific topic.
In the example above, we can see that 'type 2 diabetes' is related to 'metabolic rate', so while discussing the beneficial effects of regular exercise on type 2 diabetes, we should discuss metabolic rate as well. By using the mouse-over feature, you can instantly gain more information about any specific term as seen.
Optimize your content with Content Optimizer
You can use the ContentOptimizer feature by either providing it a link to your site, or by entering your content directly. The following example shows how you can effortlessly gain valuable insight into your content by using this feature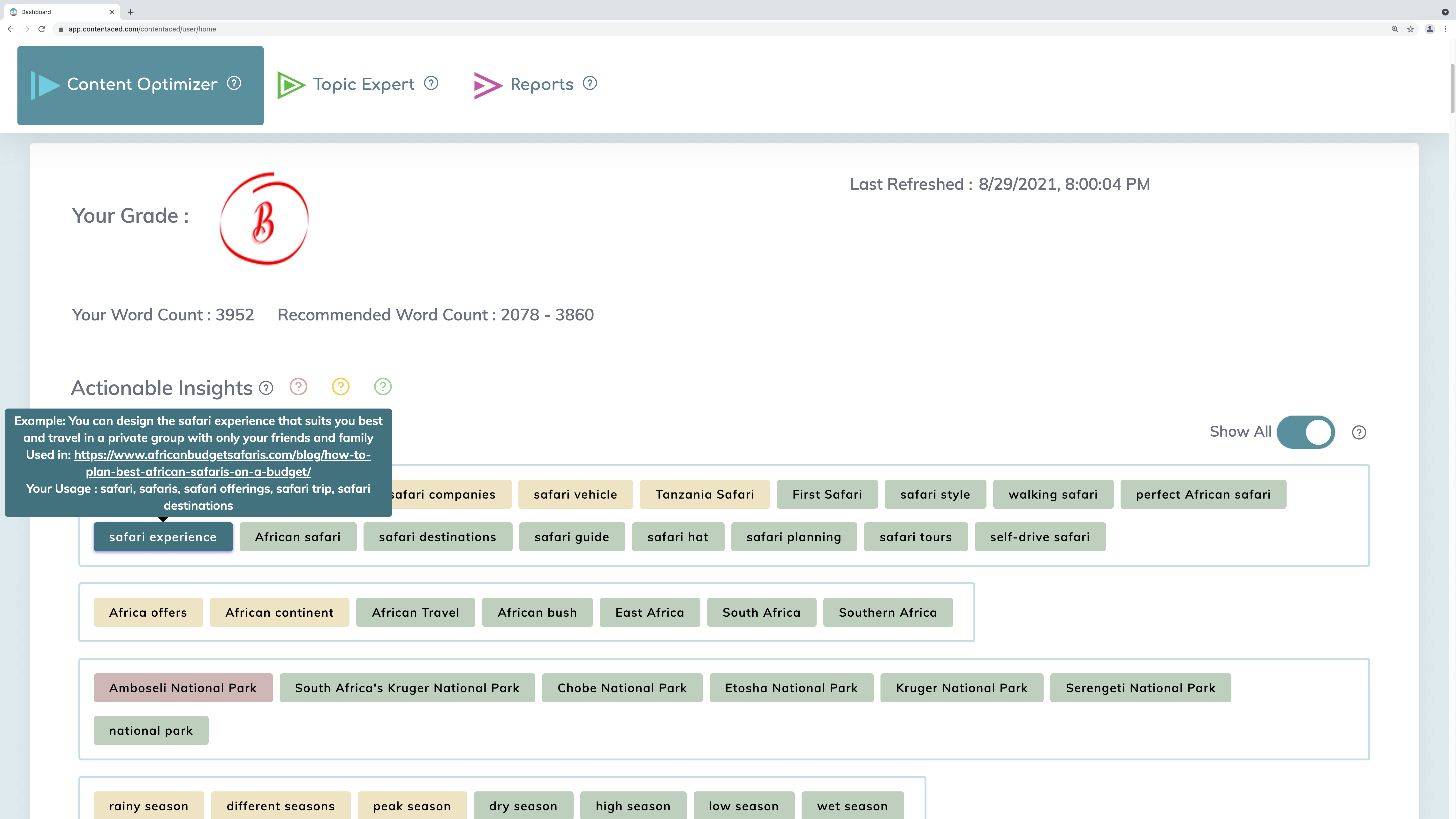 Here we see the results of Content Optimizer for the keyword 'plan an African safari'. Each of the important terms is shown with a specific color which gives you immediate feedback on whether you missed it completely, have optimized it well, or need a further review.
To use the tool, start with the terms in red and then work your way through the yellow until you nail that A grade – that's when you know you have truly improved your content to the point where you are ahead of the competition.
Managing your content
ContentAced allow you to safely store and retrieve your work. Our intuitive Reports section makes it easy to store, find and retrieve your work anytime you need.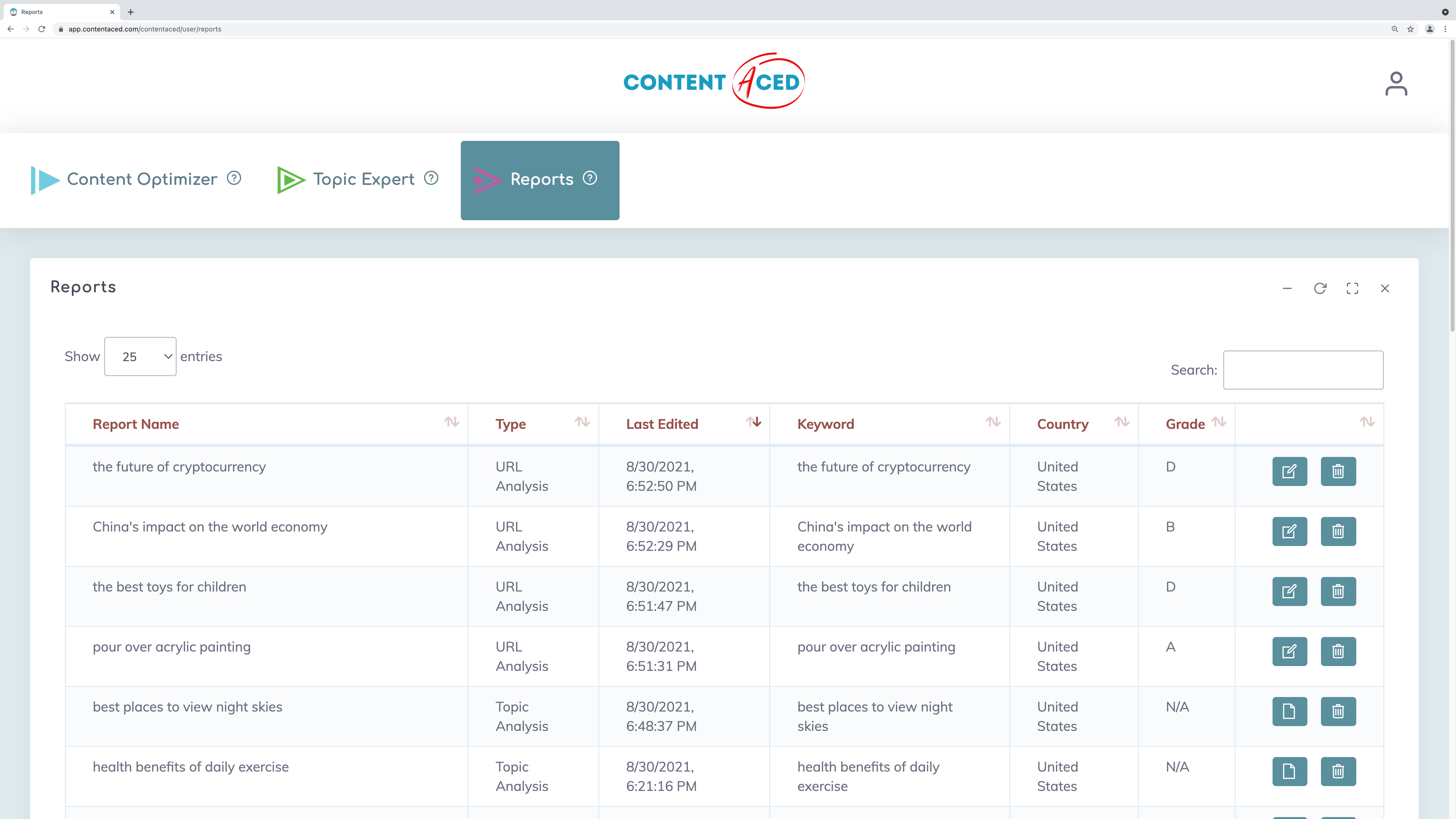 Importantly, any report that you have run in the past can easily be re-run with the latest SERP results at the click of a button, ensuring that you can keep your content relevant all the time.